By Becky O'Sullivan
In honor of Labor Day I decided to take a little day trip down to Myakka River State Park in Sarasota, FL. Not only is it one of the oldest State Parks in Florida, the land was purchased in September of 1934, it was also the site of the only CCC camp for African Americans in Florida.
The CCC (or Civilian Conservation Corps) was a New Deal program instituted by Franklin D. Roosevelt that was meant to put unemployed men back to work on various projects and improvements to federal and state properties. In some cases, CCC workers even served as excavators on archaeological projects throughout the country.
At Myakka River State Park, many of the buildings constructed by CCC workers during the mid to late 1930s still exist on the property. An old wooden horse barn now serves as an interpretive center for the park, and cabins constructed of palmetto logs are still available for the public to rent out. As you can see in the pictures below the rustic look of these buildings really compliments and enhances the beauty of the natural environment at the park.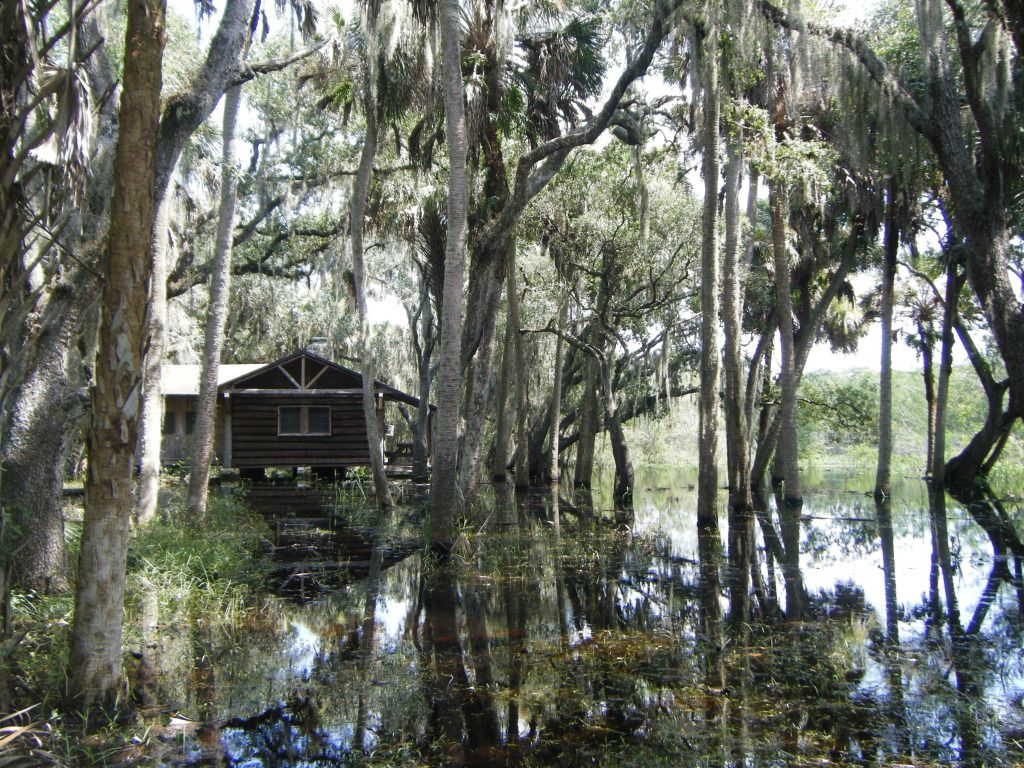 Many of Florida's State Parks have their origin in the CCC, so next time you are at Myakka River, Highlands Hammock, Hillsborough River, Gold Head Branch, O'Leno, Torreya, Florida Caverns, or Ft. Clinch State Parks make sure to keep an eye out for the handiwork of the CCC.